Communal Harmony at Loyola Public School: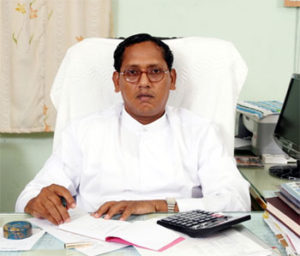 Communal Harmony refers to the harmony, acceptance and love among the people of various communities belonging to different castes, races and religions. It is the most important pre-condition for feeling of unity and National Integration in India. The Preamble of the Constitution describes India as a Sovereign, Socialist, Secular, Democratic, Republic and to secure to all citizens' liberty of thoughts, expressions, belief, faith and worship. From time immemorial, it has been seen that different races fought battles against each other on Indian soil and got themselves firmly entrenched, but India has assimilated them all into her blood. The conflicting cultures were at last modeled by this country to her own genesis and pattern. Fundamentalism and religious intolerance have increased alarmingly in recent times. Communal riots and divisions in the Country have created a need for inter-religious dialogue and fellowship. A positive response towards inter-religious spirituality and value education promoted by Universal Solidarity Movement gives us much hope and optimisms.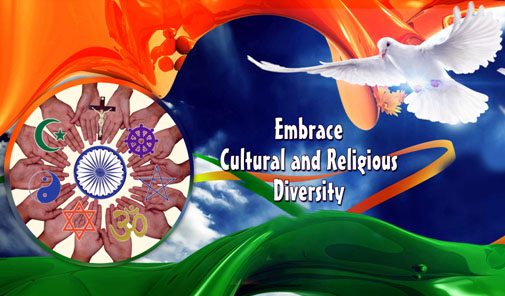 Dear Staff, Parents, Students and Alumni of Loyola family must become a great example of rising against castes, races and religions. LPS inspires every student to become both good and smart, a gift of God to mankind and a pride of the human race. St. Ignatius of Loyola, the founder of "LOYOLA" order says that Jesuit Education must have Universal values, Global understanding, Excellence in all things and Passionate Service to the humanity. LPS has become training ground in preparing our students to beco me men and women for others. We shall take up the theme "Communal Harmony" and bring out lot of awareness programmes throughout the year. May the Almighty God keep us always together.
"God bless India
Land that we love
And all our fellow Indians
Stand beside her and guide her
Through the light from above
Keep high her sovereignty
And diversity and unity
God bless India
Our Mother Land"
Rev Fr Uvari Antony, S.J,
Principal & Treasurer
LPS Vision Statement:
The only person who is educated is the one who has learned how to learn and change – Carl Rogers